Sky Ala Moana Sales Gallery Reopening
Jun 2, 2020
We're Glad to be Back!
Under the proposal by Honolulu Mayor Kirk Caldwell, and with the approval of Hawaii Governor David Ige, we are pleased to inform you that the Sky Ala Moana Sales Gallery will reopen its doors this Friday, June 5th.
The Sky Ala Moana Sales Gallery will be reopening with direction from state and federal health officials including the implementation of social distancing, mandatory face mask protection, and disinfection protocols to ensure a clean environment for your health and safety. Scheduled appointments and walk-ins are welcomed, but we will limit the gallery to one presentation at a time. We look forward to seeing you at our gallery this week!
Please call any of our agents for information or questions regarding our Sales Gallery reopening, new health and safety protocols, and Sky Ala Moana one and two-bedroom residences, starting at $667,700.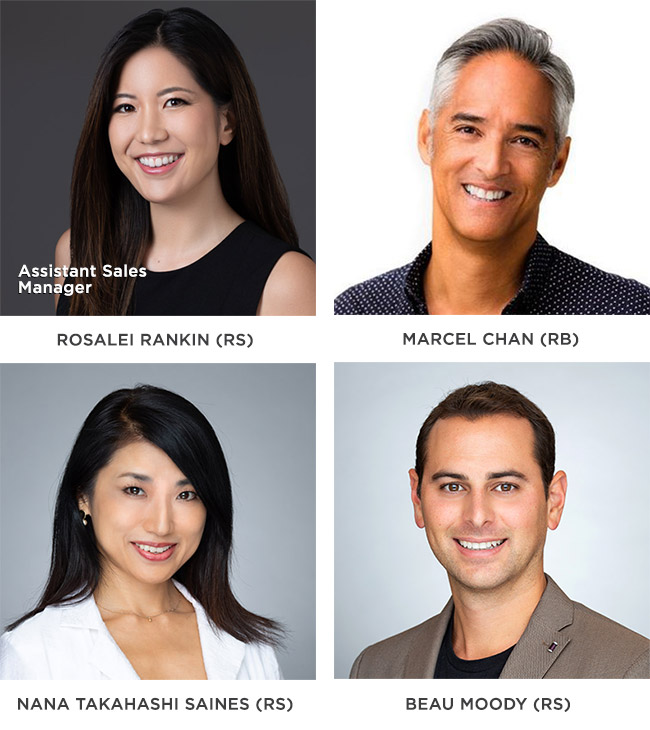 Rosalei Rankin
Assistant Sales Manager
RS-75822, (808) 386-7489, rosie@skyalamoana.com
Marcel Chan
RB-21127, (808) 392-1501, marcel@skyalamoana.com
Nana Takahashi Saines
RS-80742, (808) 268- 4439, nana@skyalamoana.com
Beau Moody
RS-76159, (808) 222-0323, beau@skyalamoana.com
Be sure to join our social community on Facebook, Instagram and LinkedIn so that you can stay up-to-date on the construction progress.
One bedrooms from the $600,000s
*Includes 1 covered parking stall plus storage
Two bedrooms from the $800,000s
*Includes 2 covered parking stalls plus storage
Three-bedroom plus den combo units from the $1,800,000s
*Includes 4 covered individual parking stalls plus 2 storage units
All views, square footages, layouts, and dimensions are approximate and subject to change at any time.