Continuing with Sky Ala Moana Demolition
Mar 25, 2020
Prioritizing the health and safety of our clients, brokers and our team. 
On Monday, March 23, Hawaii State Governor David Ige signed a third supplementary proclamation, ordering the entire state to stay at home and work from home thru April 30. This was a follow up to Honolulu Mayor Kirk Caldwell's Emergency Order that was issued on Sunday.
Sky Ala Moana Demolition Will Continue As Planned
Under the third supplementary proclamation and Emergency Order, Building and Construction Tradesmen and Tradeswomen occupations are considered "Essential Infrastructure." Under these guidelines, the Sky demolition team will continue to move the Sky Ala Moana project forward. With direction from state and federal health officials, they have implemented social distancing and disinfection protocols to ensure a clean work environment for their health and safety. 
Our Sales Gallery remains temporarily closed but presentations via video and phone conferencing are going extremely well. Please contact our agents daily between 10am to 6pm if you would like to set up an appointment.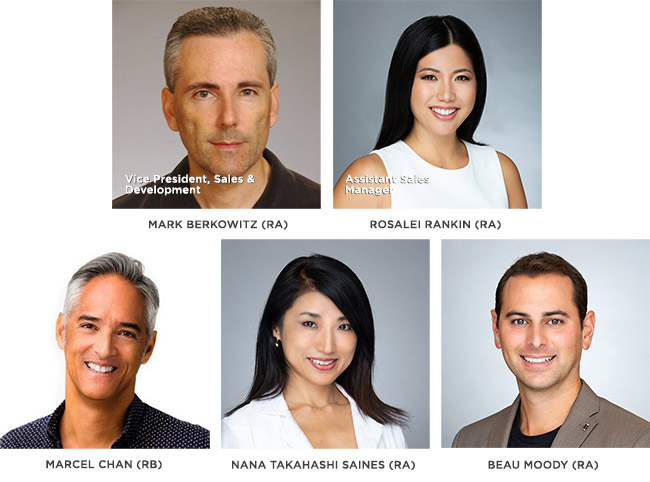 Mark Berkowitz
RS-69413, (808) 398-9226, mark@skyalamoana.com
Rosalei Rankin
RS-75822, (808) 386-7489, rosie@skyalamoana.com
Marcel Chan
RB-21127, (808) 392-1501, marcel@skyalamoana.com
Nana Takahashi Saines
RS-80742, (808) 268- 4439, nana@skyalamoana.com
Beau Moody
RS-76159, (808) 222-0323, beau@skyalamoana.com
Be sure to join our social community on Facebook, Instagram and LinkedIn so that you can stay up-to-date on the construction progress.
One bedrooms from the $600,000s
*Includes 1 covered parking stall plus storage
Two bedrooms from the $800,000s
*Includes 2 covered parking stalls plus storage
Three-bedroom plus den combo units from the $1,800,000s
*Includes 4 covered individual parking stalls plus 2 storage units
All views, square footages, layouts and dimensions are approximate and subject to change at any time.