Construction Update
Sep 9, 2020
Our Sky Ala Moana build site is bustling with activity and progressing through the construction phase. Contractors are currently drilling deep foundations and excavating footings. This includes pouring foundations that reach depths of over 100 feet below the surface and will support 1+ million square feet and 43 stories of Sky Ala Moana.
In the last two weeks since drilling began for the project's deep foundations, our build team has:
・Placed 274 piles, including 125 18" diameter piles and 149 24" diameter piles
・Drilled 25,326 linear feet of foundations
・Poured 4,161 cubic yards of concrete
Check out the images below to see a few snapshots from the construction site. Follow the development by visiting our Facebook, Instagram, and LinkedIn accounts. We'll continue to provide updates, in addition to announcements on our 390 contemporary one and two-bedroom residences in the heart of urban Honolulu.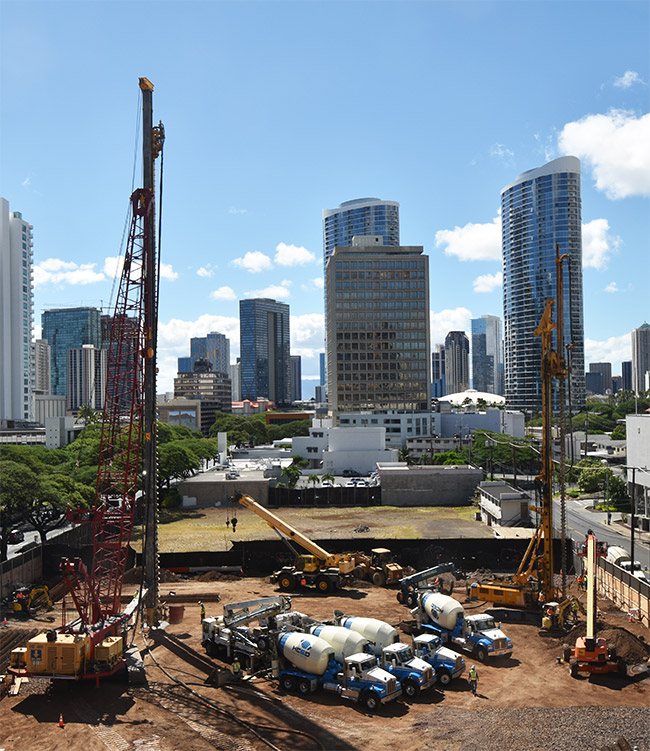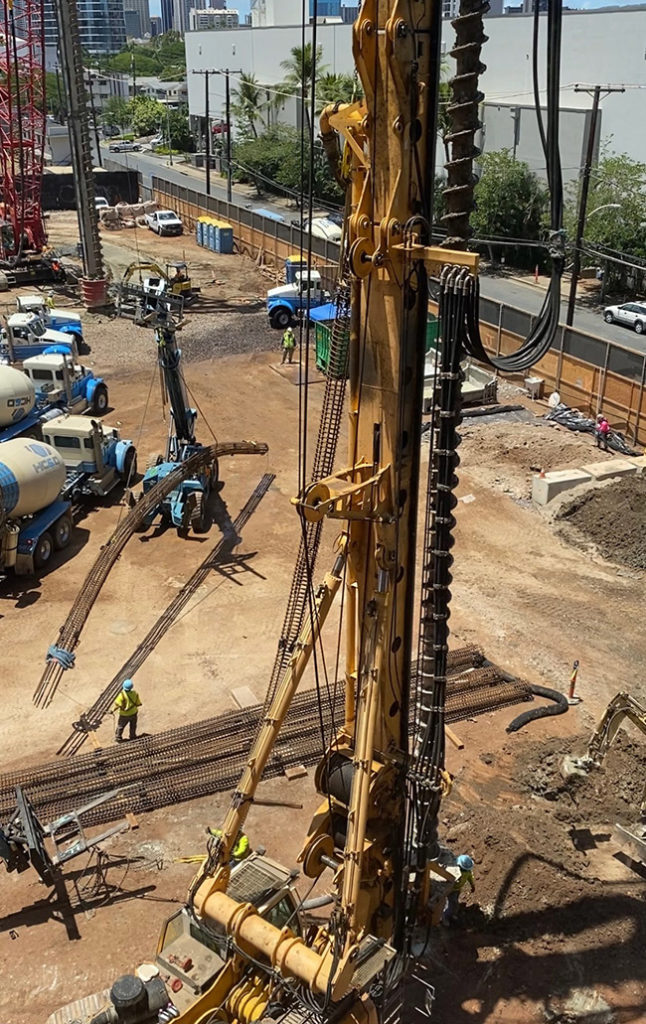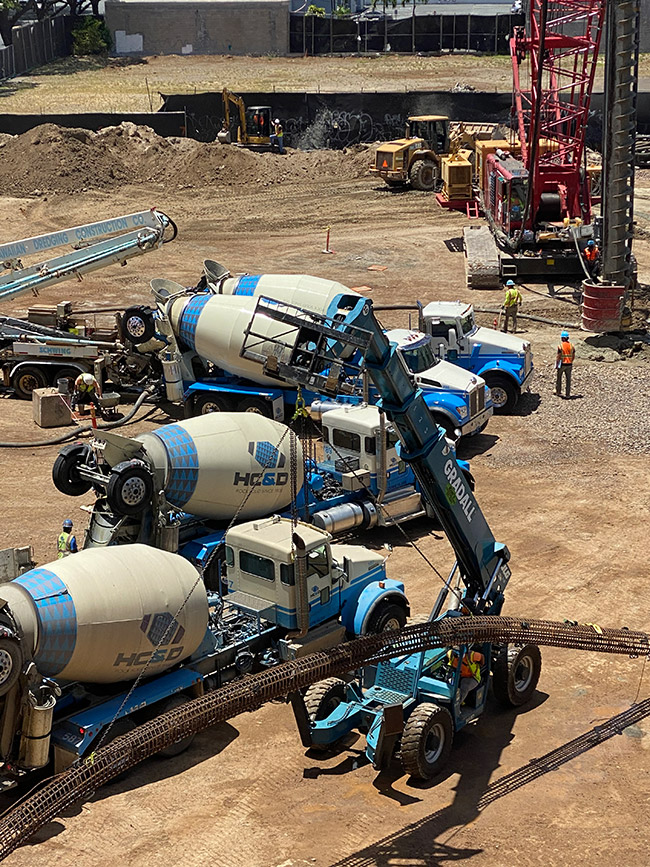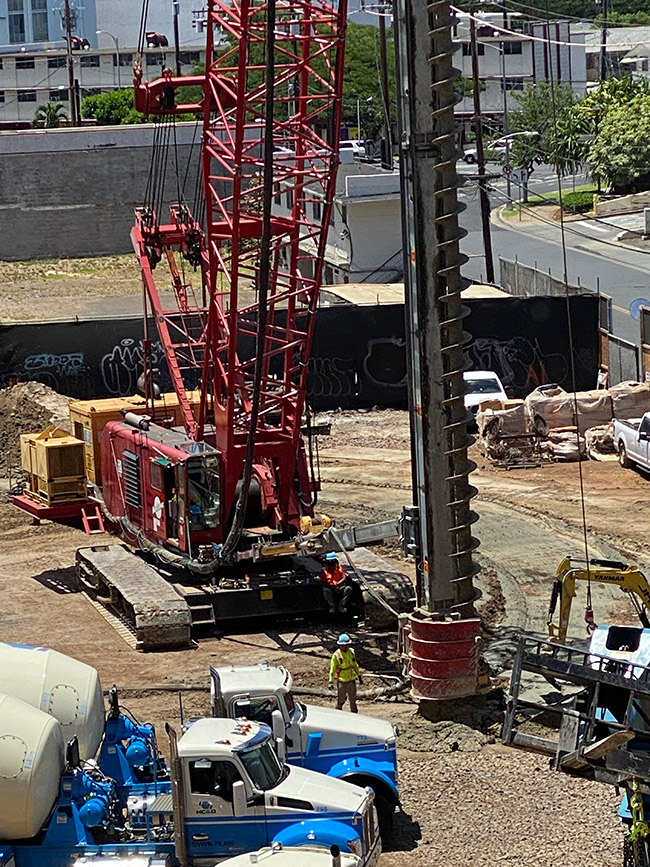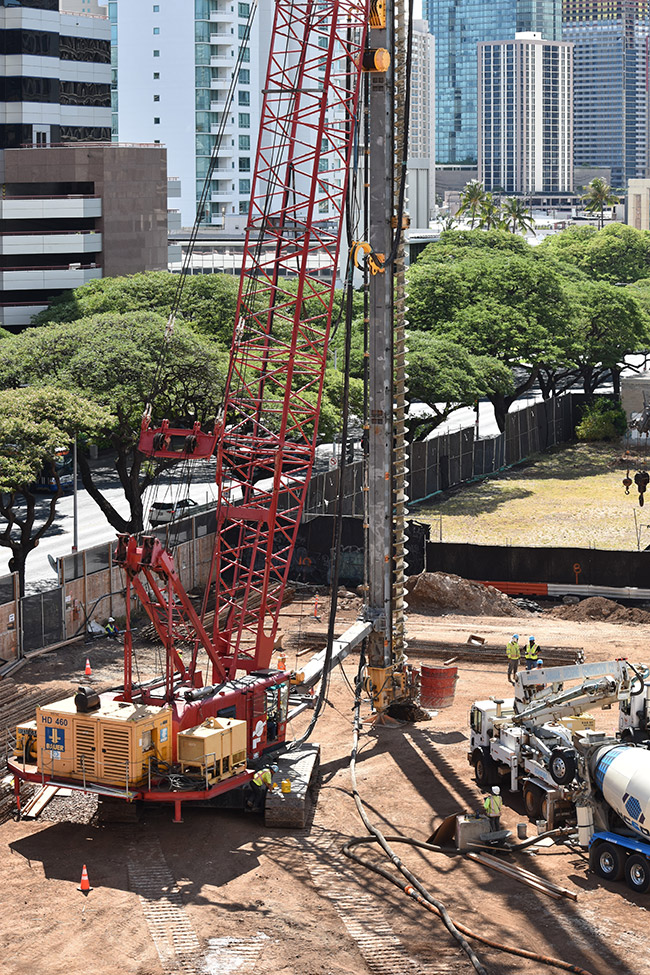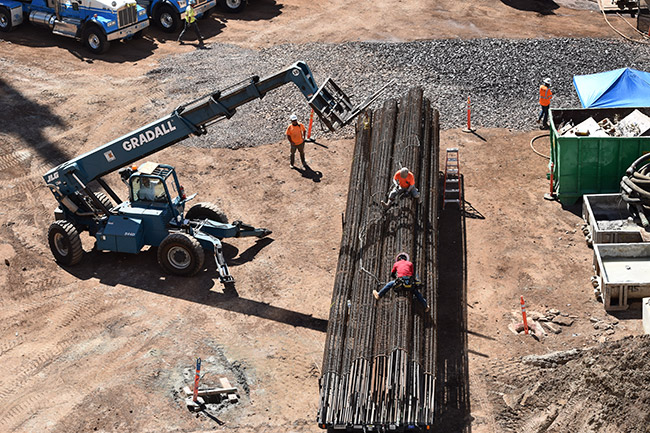 Sky Ala Moana Sales Team
For sales presentation via video, phone or conference, please contact any of our sales agents daily, 7 days a week from 10am to 6pm Hawaii Standard time.

Rosalei Rankin
Assistant Sales Manager
RS-75822, (808) 386-7489, rosie@skyalamoana.com
Marcel Chan
RB-21127, (808) 392-1501, marcel@skyalamoana.com
Nana Takahashi Saines
RS-80742, (808) 268- 4439, nana@skyalamoana.com
Beau Moody
RS-76159, (808) 222-0323, beau@skyalamoana.com
Laurie Kay Oh
RS-72521, (808) 722-6615, laurie@skyalamoana.com
One bedrooms from the $600,000s
*Includes 1 covered parking stall plus storage
Two bedrooms from the $800,000s
*Includes 2 covered parking stalls plus storage
Three-bedroom plus flex room combination units from the $1,800,000s
*Includes 4 covered individual parking stalls plus 2 storage units
All views, square footages, layouts, and dimensions are approximate and subject to change at any time.