Why I Purchased at Sky
Apr 1, 2021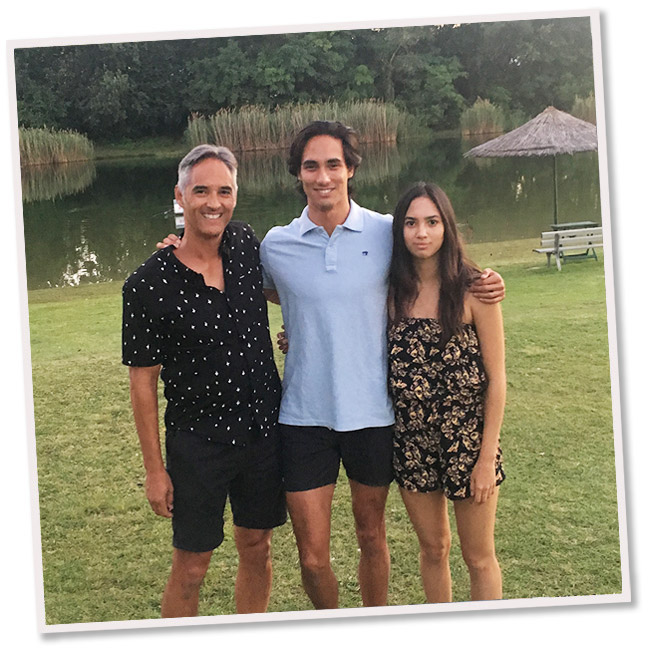 Marcel Chan is a Sky Ala Moana buyer who decided to invest in a residence for a better future. Marcel, who is also a sales agent for Sky Ala Moana, joined the team in early 2019 and soon found himself impressed with the project team, concept and developer. He has enjoyed seeing the project evolve, getting to know buyers and working with such experienced professionals – so much that he purchased a residence himself.
Q: What motivated you to buy at Sky Ala Moana?
A: I've lived in Kailua on the Windward side of Oahu for many years, but with my two children all grown up and forging ahead in their careers, my home is starting to become too big for me. My daughter lives abroad and much of my work as a real estate agent takes place in town, so purchasing a unit at Sky Ala Moana just made sense for my on-the-go lifestyle. Plus, it's given me peace of mind for my future.
Q: What makes Sky Ala Moana so appealing to empty nesters?
A: It's in the perfect location – a perk that will only get better with the amazing transformation happening in the Ala Moana area. Whether you want to grab a bite to eat, fit in a quick workout or shop for your groceries for the week, there are endless great options in the neighborhood, just within reach.
Q: What would you say to someone who is thinking about purchasing at Sky?
A: As someone who has worked in project sales on several well-known real estate buildings in Honolulu, I can say firsthand that Sky Ala Moana has some of the most impressive offerings in the market. I'm fully convinced buyers will love the Smart Luxury Living at Sky Ala Moana.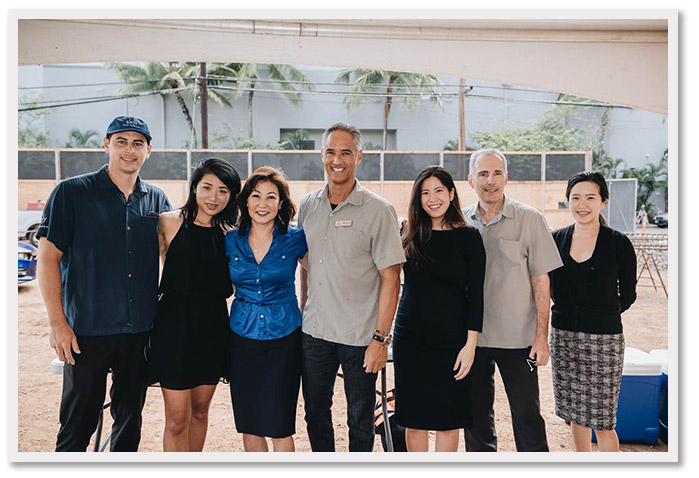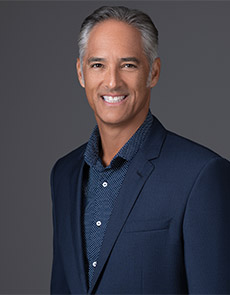 Interested in learning more about buying at Sky Ala Moana? Contact Marcel or another knowledgeable member of our Sales Team at 808-517-4373 or info@skyalamoana.com, or by visiting our Sales Gallery at 1538 Kapiolani Blvd, #102 daily from 10 a.m. to 6 p.m.
---
Construction Update
Our Sky Ala Moana construction site continues to see lots of activity as we continue moving forward with the building phase. Stay tuned for new and exciting developments, coming soon. Follow us on Facebook, Instagram, and LinkedIn for the latest updates on our residences and construction.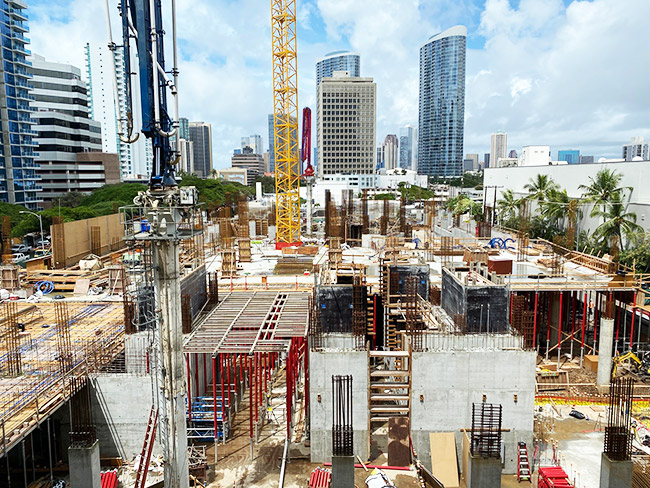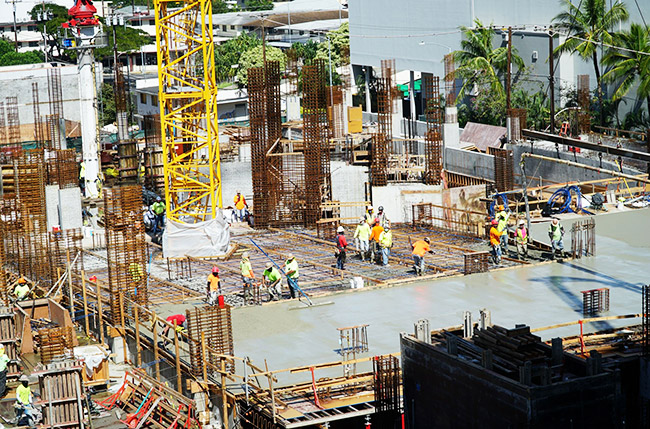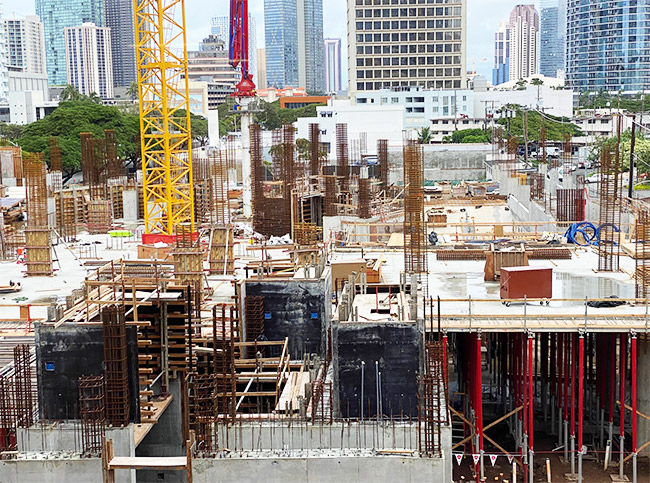 One bedrooms from the $600,000s
*Includes 1 covered parking stall plus storage
Two bedrooms from the $800,000s
*Includes 2 covered parking stalls plus storage
Three-bedroom plus flex room combination units – Sold Out
Sky Ala Moana Sales Team
For sales presentation via video, phone or conference, please contact any of our sales agents daily, 7 days a week from 10am to 6pm Hawaii Standard time.

Rosalei T Rankin (RA)
Assistant Sales Manager
RS-75822, (808) 386-7489, rosie@skyalamoana.com
Marcel D Chan (R)
RB-21127, (808) 392-1501, marcel@skyalamoana.com
Nana Takahashi Saines (RA)
RS-80742, (808) 268- 4439, nana@skyalamoana.com
Beau C Moody (RA)
RS-76159, (808) 222-0323, beau@skyalamoana.com
Laurie Kay Oh (RA)
RS-72521, (808) 722-6615, laurie@skyalamoana.com
All views, square footages, layouts, and dimensions are approximate and subject to change at any time.